I was born in Santiago, Cuba and raised in Westminster, Maryland. After starting my undergraduate studies at Johns Hopkins University I received a BFA from MICA in Baltimore and an MFA from the School at the Art Institute of Chicago. In 1980 I moved to New York City where I worked as Art Director pioneering the use of Computer Graphics applications for art, publications and business presentations. In 1987 I got the opportunity to move to DC and launch local operations for what was then only the second LPTV station in the country. I became Producer and then General Manager for various stations including the Univision television affiliate in Washington where I was responsible for launching and producing the first local Spanish language newscast in the nation's capital. I now rededicate myself to art and painting.
I seek inspiration from the ordinary and often use personal photographs from hiking local trails as preliminary sketches for my art.  My paintings are about seeing nature through individual shapes and a transparency of process. My intent is that the viewer appreciate each visual element in the painting as much as the method of its execution. My art is most successful when it is defined by simplicity of Form and integrity of Color. I follow the traditions of impressionism and modernism that validate nature as source and the personal touch of the artist's hand. I hope you find my art cerebral and contemplative in nature.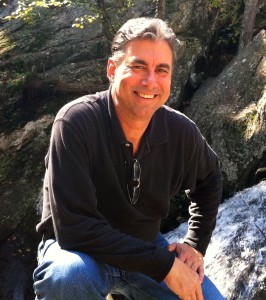 Thanks for visiting and showing interest in my work. Please send any comments about the pieces or if you are interested in purchasing e-mail me at rguernica@guernicagallery.com.